5 Pump Court Family Law Conference 2022
A huge thank you to everyone who came to our inaugural Family Law Conference on 19 October 2022. We had a wonderful afternoon and are already looking forward to next year's event! 
The Conference took place in the beautifully refurbished Inner Temple and focused on Issues in Family Law: Children and Finances. After a short welcome from our Chambers Director, Clare Kelly, we moved straight into the main business of the day. Our Head of Family Law, Kevin Gordon, delivered an update on children law (public and private) in 2022 setting out the latest cases in the area and explaining their implications.  
After a welcome break for tea and coffee, we divided into two groups for workshops:
Michael Hayes and Holly Symonds provided an update on financial issues in family law proceedings. They provided a review of the latest finance cases with a focus on two evergreen issues in family finance disputes:
Procedural matters & Domestic Abuse within financial proceedings
Dealing with parties who fail to engage.
Trisan Hyatt and Kevin Gordon led a workshop on two issues in public children law - co-sleeping and salt poisoning. Both have been involved in a number of cases where these issues have arisen, and they provided an update on the current state of the law in these areas, and how to manage these types of proceedings.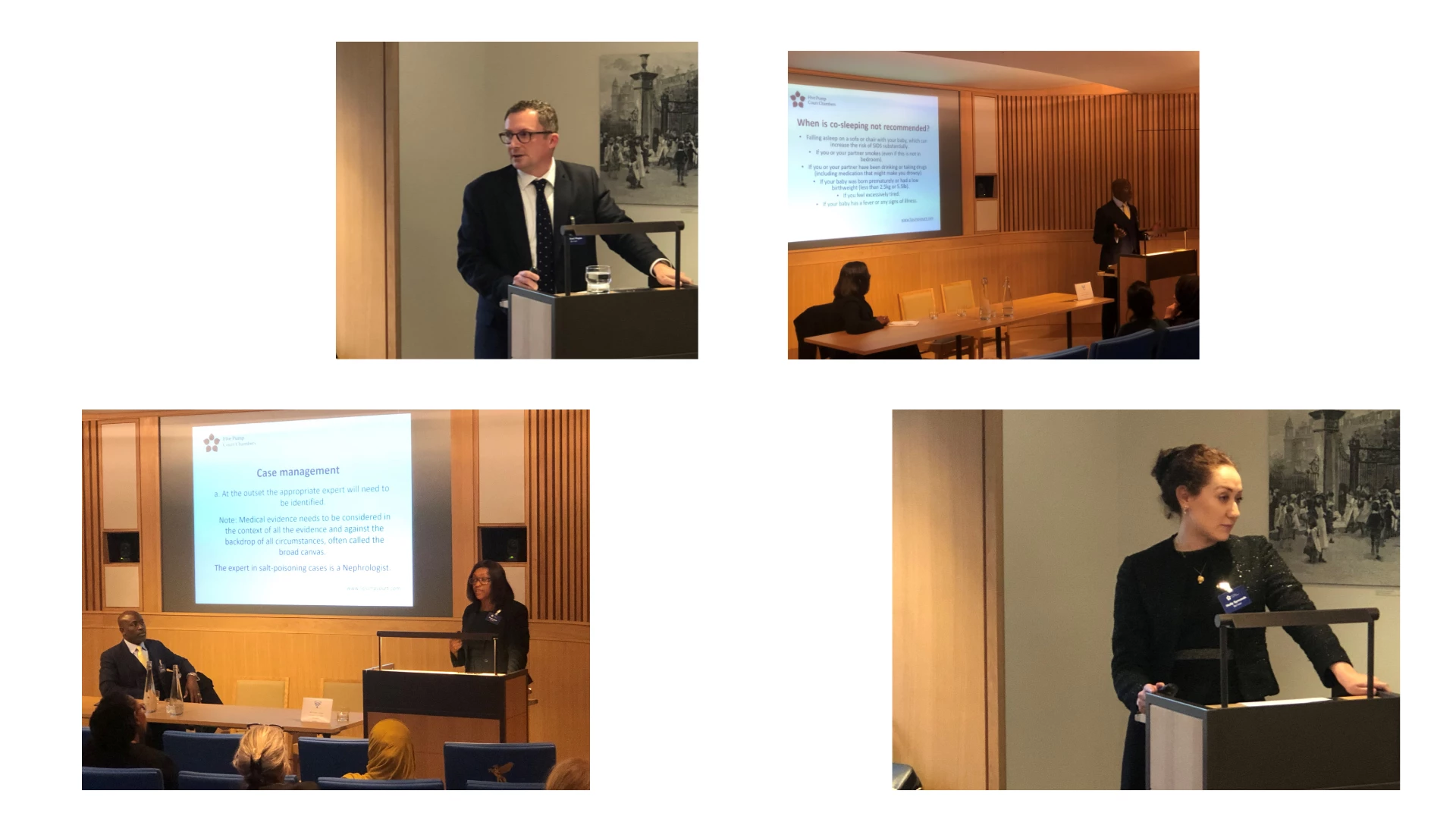 Following a short closing session, we moved onto networking and building connections which was brilliant fun after so many years of Zoom conferences, phone calls and emails! Of course, the lovely views of the Temple and the champagne didn't hurt either.
Thank you very much to everyone who came, listened, participated and partied with us! 
Back to blog